When you need a seat to see a hit show or the big game, you call a ticket agent. When you need a seat on a plane, just to get away from it all, you call a travel agent. When you want to create an experience your visitors will never forget, you call Charlie.
For more than 10 years, I have applied my expertise in using new technologies at events. I have designed and developed unique experiences with some of the industry's largest exhibitors. My work includes interactive displays that grab the attention of event participants while introducing them to a product and prompting them to learn more. Personalized face-to-face experiences provide opportunities to capture data about the users and their preferences - which can provide a measurable data on the impact of events. It's amazing what can be learned from a crowd when there is a win-win in the value exchange between the exhibitor and the attendee. Every time I review activity reports with clients, I discover something new.
I frequently contribute as a speaker, an industry thought leader about events and I have been highlighted in EXHIBITOR magazine for insights about how companies assess the quality of their customers' experiences.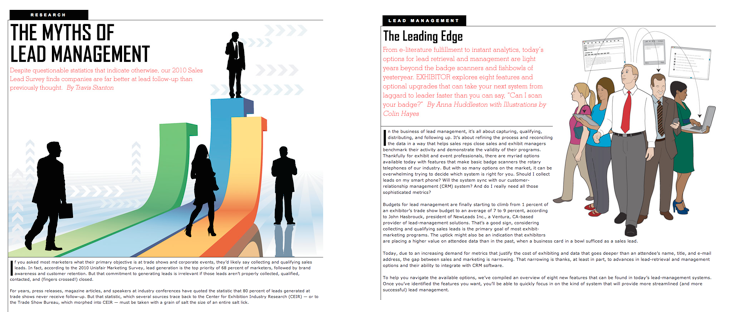 Throughout my career, I have worked for many global corporations and their best known brands including: Aquafresh, AstraZeneca, Biogen Idec, Crestor, Covidien, Glaxo SmithKline, Kimberly Clark, Konica Minolta, Monster (HR), Nexium, Phonak, P&G, Sanofi, Shire, Tums, United Healthcare, as well as many others.
Working with global brand marketers at premier industry events has provided me with experience and insight on the ingredients to presenting a top-tier product on a world-class stage.
My colleagues know me as a talented and creative leader who is not afraid of innovation. As a leader, I have guided teams through challenging projects, and I am always willing to roll-up my sleeves to help get the team to the finish line.
It's my mission to help event organizers improve the quality of the experiences they provide to their participants.
I am always interested in hearing from former coworkers, friends, and anyone interested in talking about how technology is applied to the event industry. Feel free to contact me if you would like to connect.